Product Description
Product Description
Flexible Food Packaging Roll Film
Gonfor Packaging always pays much attention on quality management. Its integrated quality system, that is IQS, includes ISO9001, ISO22000, FDA, and CIQ. This system enables Gonfor to meet all international standards and supply superior products to its customers.
FAQ:
1. Do you form and fill packages?
No, we supply custom material, printed or unprinted.
With multilayer flexible packaging rollstock, packaging film
Premade pouches which are formed. But not sealed for your fill your product.
You can buy the packaging or filling equipment for your product.
2. What information do I need to get a quote?
Normally, we need details such as company name, contact information, product name, material structure, roll dimensions, order quantities, and artwork file for printing color.
3. What are Gonfor typical lead time of packaging film?
For new orders, the lead time need 3-5weeks, for repeat orders, the lead time need 2-3weeks. If you're under tight deadlines, let us know and we'll do our best to meet your needs.
4. What is MOQ?
It need depending on the project, for example, packaging film order need 300Kilos, and premade packaging bags need 10,000pcs to 50,000pcs.
5. What is MVTR and OTR?
MVTR stands for moisture vapor transmission rate, or the rate at which water vapor passes through a substance. OTR is Oxygen Transmission Rate, or the rate at which oxygen passes through a substance.
See the below form to know each data for different structure.
| | | |
| --- | --- | --- |
| Material Structure | Water Transfer Rate g/m ².24h | Oxygen Transfer Rate C m²/m².24h 0.1mPa |
| BOPP/VMPET/PE BOPP/VMPET/CPP PET/VMPET/PE | 2.0 | 4-10 |
| PET/AL/PE | 0.5 | 5 |
| KOP/CPP | 1.87 | 11.8 |
| KPET/CPP | 2.22 | 6.9 |
| BOPP/CPP | 2.77 | 480 |
| PET/CPP | 3.59 | 97 |
| PET/AL/PA/PE | 0.18-0.22 | 0.4-0.45 |
Need more information or any questions, please contact our sales team. Thanks!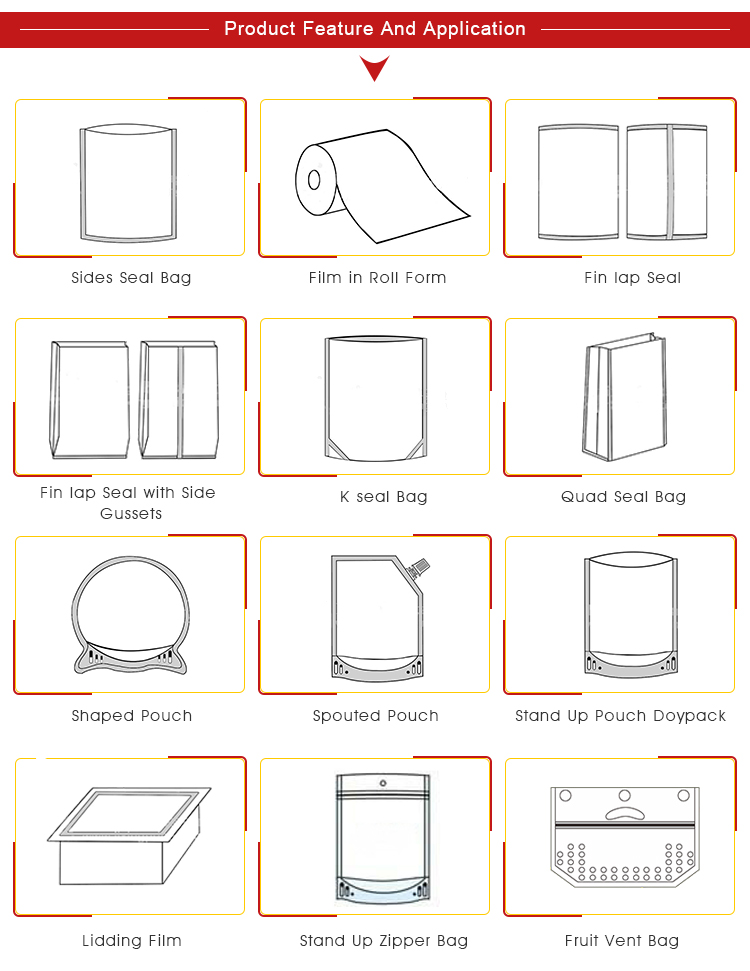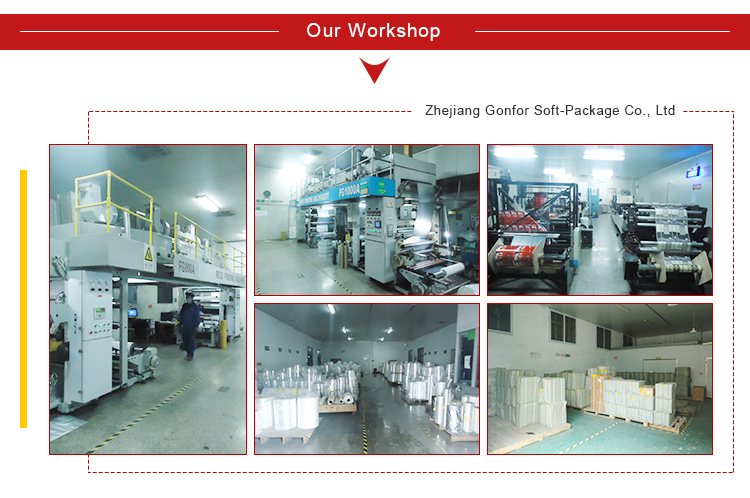 Company Information