Product Description
Soft Hardness Plastic Packaging Shrink Roll Film
Material:Laminated Material
Size: Custom
Certificate:ISO9001,ISO14001,OHSAS18001
Processing Technology:Casting
1)suitable for high-speed automatic packing machine

2)good airproof and moisture resistance,can prevent leakage
3)excellent property to save the aroma of food,eco-friendly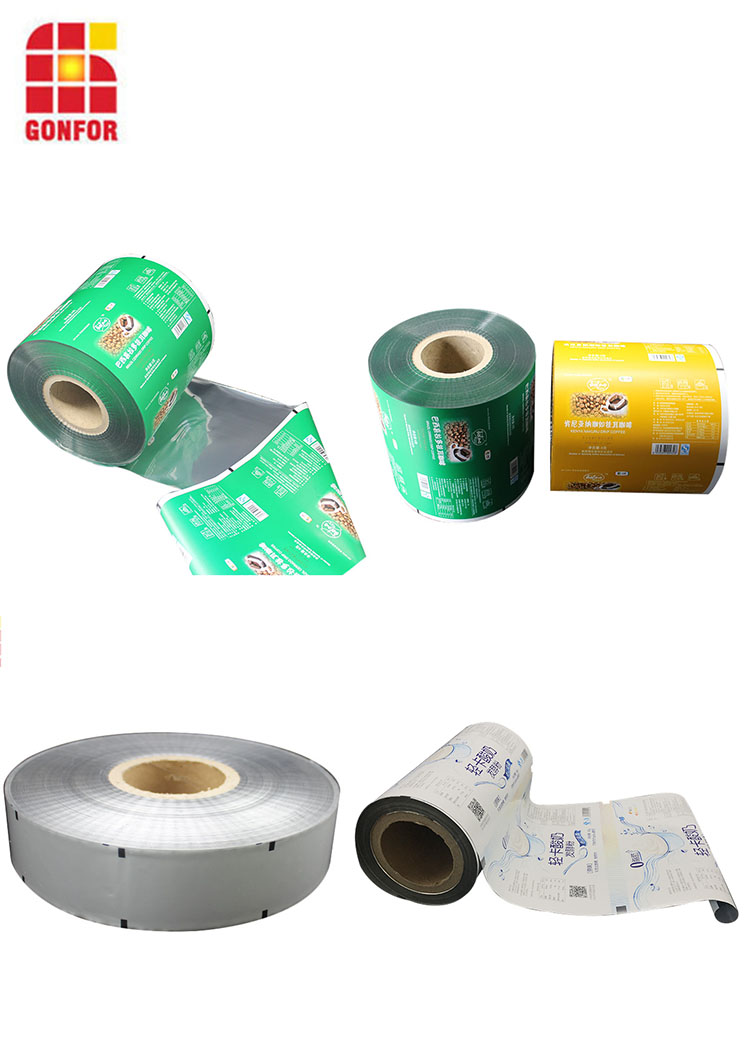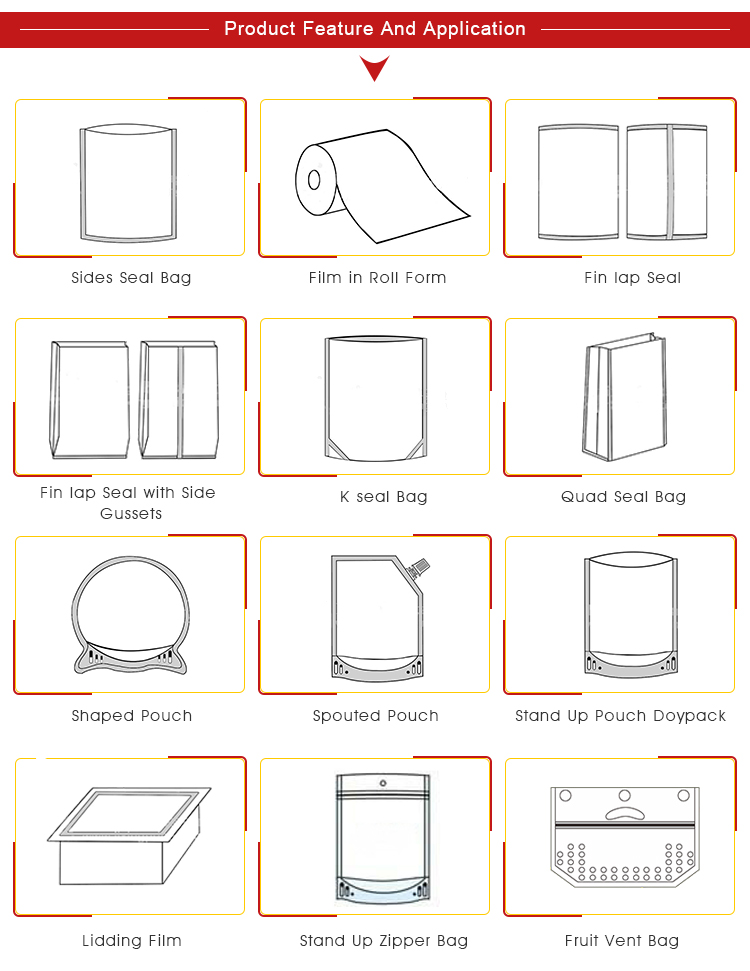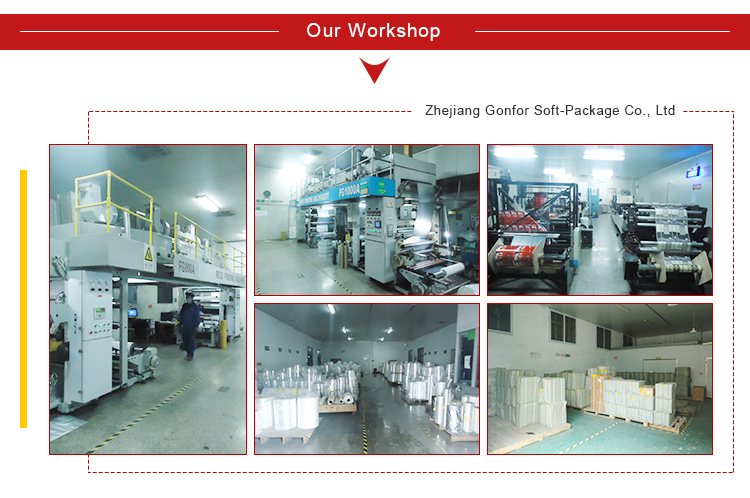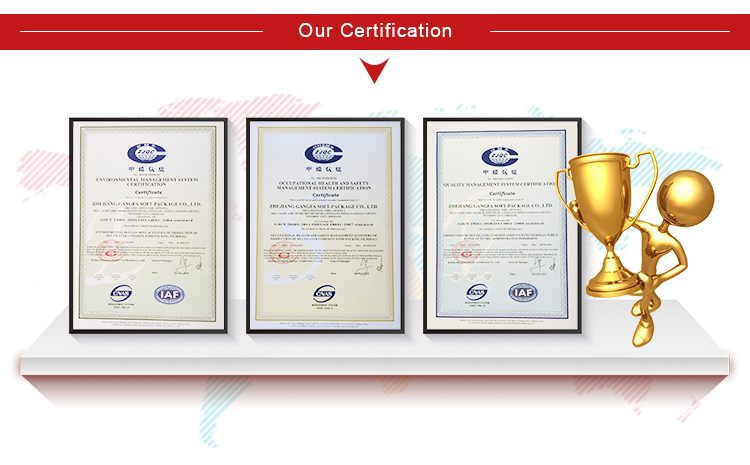 1.What information do I need to get a quote?
Normally, we need details such as company name. contact information, product name, material structure, roll dimensions, order quantity, and artwork file for printing color.
2.What's your MOQ ?
It's decided by bag size, however, it's always negotiable.

3.How many colors can you make? What color can I use?

Up to 12colors! Pantone colors as well as the common 4coIor(CMYK) process, any color is available.
4.What is Gonfor typical lead time?
For new orders, the lead time need 3-5weeks, for repeat orders, the lead time need 2-3weeks. If you're under tight deadlines, let us know and we'll do our best to meet your needs.
5. Can I have the bags printed with graphic design and my logo?
Yes, no problem, we are OEM manufacturer, can make thebags by the specifications you need with customized designprinting.
6. How can I make the bags sealed?
All of our bags are heat sealable, they can be sealedeasily by simple heat sealer.
7.Do you have a price list/catalog?
Sorry, since all of our products are customized, we donthave a price list/catalog.
8.Can I see the sample first?
Yes, samples are free, please contact us for details.